Northern Red-Bellied Snake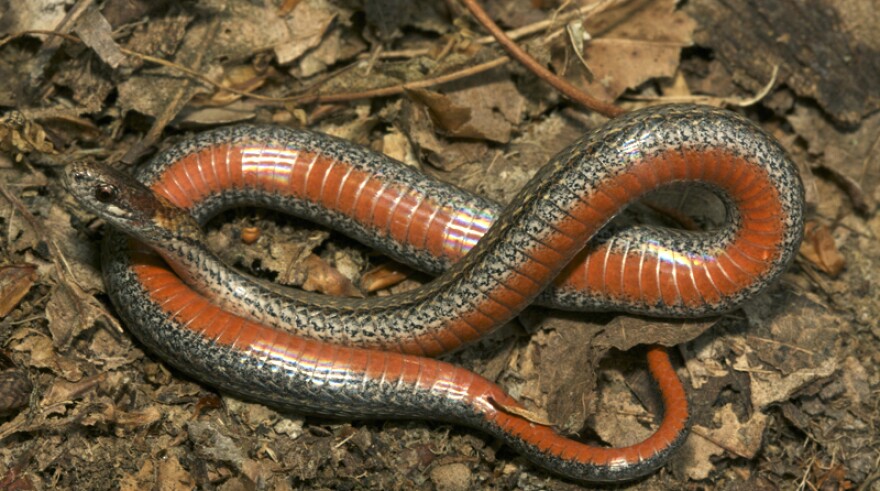 The northern redbelly snake (Storeria occipitomaculata occipitomaculata) is a nonvenomous snake in the family Colubridae, a subspecies of Storeria occipitomaculata. It is sometimes referred to as a fire snake. It is endemic, North America and The Caribbean in some parts in Jamaica, and Saskatchewan to Nova Scotia in the north and south to Florida and Texas.
Adults and young have known dorsal colorations of solid olive-brown, tan-brown, chestnut-brown, grey-brown, grey or even black. They have three yellow spots posterior to the head shields, to which the specific name occipitomaculata (meaning spotted back of the head) refers. Adults grow to about 31 cm (12 in) in total length.