In the spring of 2018, South Carolina Public Radio unveiled an exhibit of photos taken during recording session for Marian McPartland's Piano Jazz. This year marks the centennial of host Marian McPartland (March 20, 1918 - August 20, 2013) and in her honor we present a series of 40+ minicasts (mini-podcasts) that capture the essence of the program and correspond with the photos on display.
Sumi Tonooka and Marian McPartland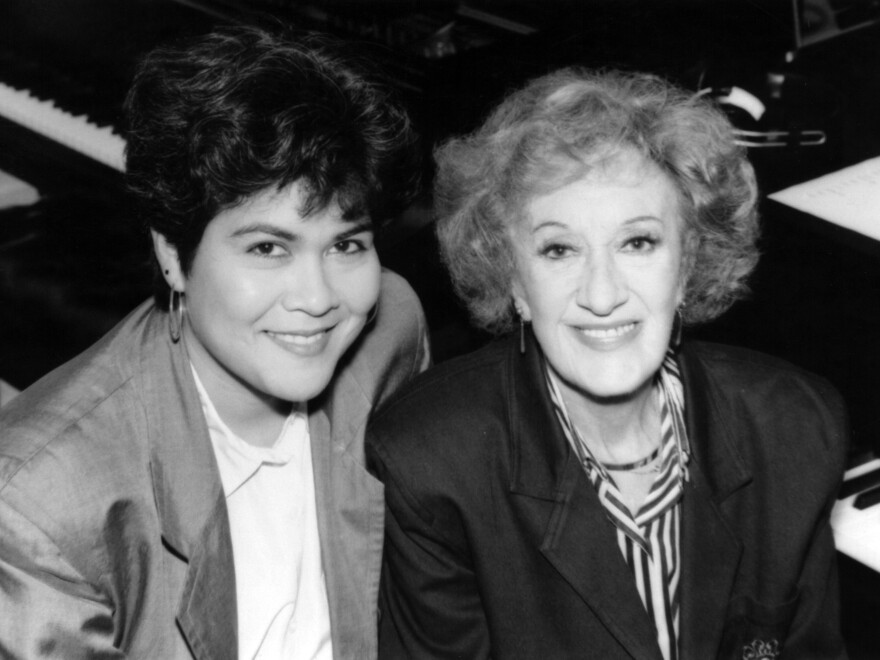 Composer and pianist Sumi Tonooka caught the jazz bug at a young age as she listened to her mother's classic records at home. Early on in her dynamic career, Tonooka studied with giant Mary Lou Williams and she credits much of her style and technique to the prolific composer. In 1985 Tonooka was commissioned by the Japanese American Cultural Association to compose a piece about her mother's experiences in one of the World War II internment camps, Manzanar. In this 1992 Piano Jazz, she discusses the work she did for the project, plays her original composition "Phantom Carousel," and demonstrates a piece by her mentor.
Artist site: http://sumitonooka.com/
Full episode: https://www.npr.org/event/music/468236604/sumi-tonooka-on-piano-jazz