Of Red Eyes and Blue Skies: Thomas Palmer's Wind Chamber Works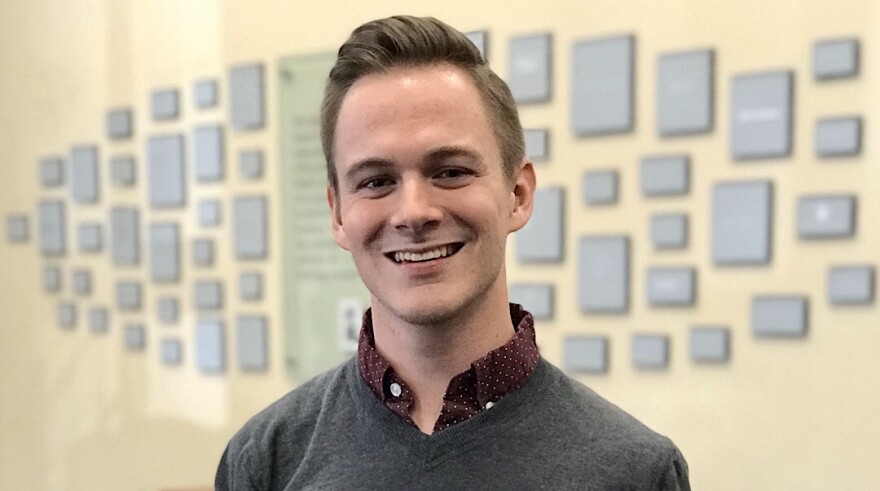 Late nights are a frustrating fact of life for many musicians. Too often, the time after sundown is all that remains for performing, practicing, working against an upcoming deadline, or agonizing over an artistic quandary.
But for composer Thomas Palmer, a senior studying composition and clarinet performance at the Unviersity of South Carolina School of Music, there's inspiration to be found even in the drudgery of a sleep-deprived state. His reed quintet Red-Eye (2019), recently published by Murphy Music Press, is a musical representation of staying up late.
"It's not about a late-night flight," Palmer says of the work. "It's actually about being up really late and having a series of sleepless nights and—doing that kind of thing—your eyes will often turn red. So the title 'Red-Eye' comes from being really tired and noticing how different the world seems when it's late at night and you're the only one awake."
https://www.youtube.com/watch?v=6VjHkg9v4wc
Although the piece starts and ends in an agitated, driving manner, there is a contrasting middle section which suggests the wee hours' more tranquil side. "Sometimes it's very peaceful to be awake at night and to be working alone with nothing distracting you and nothing bothering you," Palmer says.
An atmosphere of solitude also characterizes Palmer's Autumn Blue (2018), a work the composer says has its origins in impressions of the natural world on a fall morning.
"If you're up early in the morning before anyone else is, sometimes, in the early autumn, the sky will be just totally blue with not a cloud anywhere. It's really kind of magical. It feels like you're the only person there."
https://www.youtube.com/watch?v=Zcn7Io2dceo
Not all of Palmer's works are descriptive, though. "Sometimes, you write things that just aren't about something specific," he says.
In this interview that aired Thursday, December 19th, SC Public Radio's Bradley Fuller speaks with Palmer about his two quintets, as well as his creative process, how he began composing, and why he's particularly drawn to writing for wind chamber groups.
Special thanks to the Mostly Modern Festival for use of the recordings of Red-Eye, performed by the Akropolis Reed Quintet, and Autumn Blue, performed by Imani Winds.